We Believe
The magic word? Creativity!
Care as a love sign
Jewels that speak to the soul

The Burato Collections are born from the desire of their designer Marta, from whom they get their name. Their aim is to give a voice to the soul inside us all, through jewels with an innovative and original design, crafted by the most highly skilled Italian goldsmiths.

Thus, Burato jewels are born from a marriage of passion, fantasy and the values close to our Maison:
femininity, creativity, care and sustainability.
The Art of Femininity
Burato jewels celebrate the essence of femininity: not a concept tied to gender, but to a feeling characterised by grace, kindness and respect towards the nature around us.

The Burato emblem is the characteristic 18 kt rose gold (750/1000), a result of careful and thoughtful research to create the best nuance to complement all different types of skin tones.
A second skin wearability, perfect to complete any outfit with a natural and delicate touch, for those who desire a jewel that is a perfect mixture of harmony, balance and elegance.
The magic word? Creativity!
Tradition, constant innovation and attention to the latest trends: Burato jewels tell a story of New Luxury for modern women looking for a unique, endearing and sustainable jewel.
Burato offers jewels with minimalist and essential style, leaving freedom to the wearer, who can reinterpret it based on their personality and taste, making it unique every time.
Burato jewels are the key to expressing your uniqueness,
creating a world in which aesthetics have a soul.
The Burato Collections
Design and geometry are expressed with minimalism, inspired by contemporary architecture and delicate reflections of light.

Burato collections are modern and innovative, always maintaining the cornerstone principles of elegance and simplicity.
Linee ed Archi
Paillettes
Diamonds Paillettes
Solitaire
Con Amore
Sweet Pearls
Care as a love sign
Love is the secret ingredient of every Burato piece, from the first sketch to when it is in the store, making every jewel a life companion that stays with you in the most precious moments.

Made in Italy production

The entire production, from the design to the final product, is made in Italy, with respect for the surrounding environment and in line with the ethical principles that lie at the heart of the Burato Maison.

Warranty and Extension

Every jewel is accompanied by a Warranty certificate, that certifies the technical characteristics of the jewel. Burato also offers an additional 12-month extension over the already standard 24-month warranty.

Packaging

Through careful attention to detail, every Burato jewel sold is presented with deluxe packaging, both elegant and practical.

To render the emotion of receiving a Burato jewel even more special, you can also choose to add a handwritten personalised note inside the packaging. Strong emotions begin from the very first moment!

Online Chat and Whatsapp Assistant

Experience a new and catered online shopping service, thanks to the online web chat and the Whatsapp Assistant service, in which you will be able to talk to a member of the Burato team who will enable you to order securely and efficiently, with all of the support you have ever dreamed of!
You can contact us before, during or after your purchase via phone, chat or email.

Take advantage of this unique experience, and experience true luxury from the comfort of your home!
Sustainability
The world around us is our home, and we have the responsibility to take care of it, every day, preserving it and its wonders. Following these principles, Burato ensures that all production is made with full respect for nature and its resources.

Burato has been a pioneer in the jewellery industry in reaching 100% of the responsible gold acquisition (CoC gold Certification).

Every piece is identified with a unique serial number, which enables a clear identification of every step of the production and supply chain, which are carefully inspected by the Responsible Jewellery Council (RJC), an international entity whose objective is to guarantee ethical production with regards to human rights, workers' rights, and respect for the environment.
We Love You
Unique jewels with attentively placed details, which Burato reinterprets in a fresh and playful key without giving up minimalism and elegance, truly adhere to the Maison's DNA.

Wearing a Burato jewel is a journey of self-discovery, to explore all the different aspects of your essence through all of the possible designs and combinations: You are Burato!
Wearing a Burato jewel means embracing ethical and inclusive grace!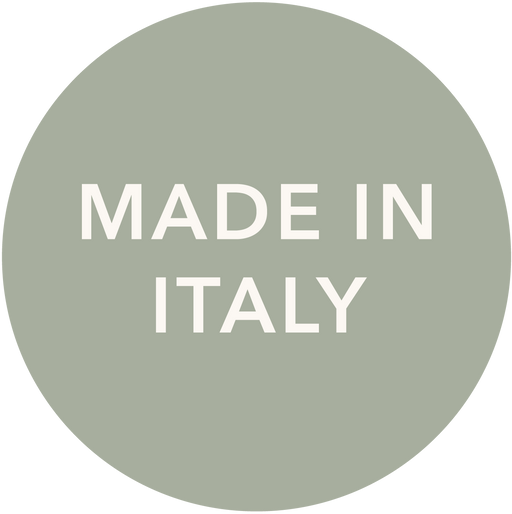 Craft jewellery production
Burato jewellery are fully produced handmade in Italy (Traceability & Fashion Made in Italy Certification).
Respect & Sustainability
One of the first jewelry brands to reach 100% of responsible gold purchasing for production
(CoC gold Certification).
Make your soul speak
Every day explore yourself and all the sides of your personality with kindness and essentiality.