Maintenance guide
How to clean your jewellery
Rings, bracelets, earrings and necklaces: preciousness is the ideal accessory to change your look, giving it a touch of elegance and add character to your outfit. It is important to remember that preserving jewellery well is key to keep them looking shiny and beautiful.

In this guide we want to offer you a complete manual for the maintenance of your jewels, suggesting you techniques, good habits and natural methods to obtain the best results and protect your jewels from dust, dirt and all enemies of your shiny look.
Cleaning and polishing gold: simple but essential
Our 18 kt rose gold jewels, with certification to gold title, are the result of craftsmanship and a refined attention to detail, that make it so that durability and resistance are at their highest potential.

Of course they still can be subjected to oxidation processes, which can extinguish their shine and beauty. In fact, given the presence of a small part of copper, which is necessary to give the jewel the rosy appearance, by subjecting the object to particular conditions, a slight oxidation might occur due to:

• a long exposure to high humidity places,
• thermal baths, especially with the presence of sulphur,
• conservation in wall safes, that usually have a high humidity concentration,
• storage in leather cases, due to the tannin substances used for the colouring,
• a high PH of the wearer's skin. The acidity of sweating can cause oxidation.

Knowing and understanding how to clean gold is important,
and in most cases it is a quick and easy process:

• use a use a polishing cloth for especially for cleaning jewellery;
• gently wipe off any stains or dirt to restore the gold's original lustre;
• avoid using harsh detergents and toothbrushes.

In any case, you can contact us directly to get more specific and tailored to you advice.
How to clean pearls: masterpieces to be safeguarded
Symbols of femininity and elegance, pearls are a precious gift from the sea that pay homage to the beauty of every woman and deserve care and love to keep their uniqueness intact.
Jewellery with pearls due to the calcareous nature of nacre or mother of pearl, they are particularly sensitive to exposure to elements that can affect the appearance of the surface and brightness, such as:

• chlorine,
• alcohol,
• acid secretions,
• long exposure to sunlight.

However, there is no reason to despair!
With a proper jewellery cleaning kit, regular maintenance and a little forethought, it's very easy to prevent these hiccups.
Here are some helpful tips:

• use a professional or soft cloth, preferably in bamboo fibre or cotton,
• do not use tools such as toothbrushes or sponges, as they could scratch the surface
• gently rub the pearls one by one to remove impurities,
• before going to bed, store your pearl jewellery in a lined box or in a velvet, silk or satin pouch
• always avoid for the pearls to come into contact with substances such as bleach, acetone for nails, ammonia, various inks.
Cleaning of precious stones: attention to detail
Since ancient times, precious stones have been associated with different meanings depending on colour, shape or use, effectively making each stone a world in its own right, with unique characteristics and symbols.

However, there is a common denominator among them all: beauty.
Each in its own way is beautiful in its own diversity, and each deserves special care, to guarantee to show their colours and splendour at their highest level.
Cleaning of precious stones
Onyx jewellery

Onyx is a stone of great charm, to which ancient populations have attributed great energetic and protective properties, and which in turn needs our attention to keep its innumerable qualities intact.

If it is affected by dirt and dust, the best way to clean it is to gently wipe it with running water on a microfibre cloth. Be careful though: being a porous stone, onyx must be dried carefully to prevent it from absorbing excess moisture!

Sapphire jewellery

Among the precious stones, the cleaning of the sapphire is quick but necessary to enhance its fascinating colours. With a soft professional toothbrush and a few drops of mild detergent, you can remove most of the stains from your precious stone to see it shine in its original colours!

Ruby jewellery

Ruby is a legendary stone, loved all over the world and believed to be the Queen of Gems in India. Symbol of passion and courage, it should be treated with delicacy at every stage of its maintenance:

• Try to periodically clean your stone;
• Use a cotton cloth with running water and a few drops of mild detergent;
• Be careful to dry the gem completely;
• Remember to store it in a suitable jewellery box before bedtime.

In-store consultations
Finally, we remind you that for all the most important and demanding cleaning and interventions, you can contact a Burato store or contact us directly. Professional maintenance can save your jewel!
Craft jewellery production
Burato jewellery are fully produced handmade in Italy (Traceability & Fashion Made in Italy Certification).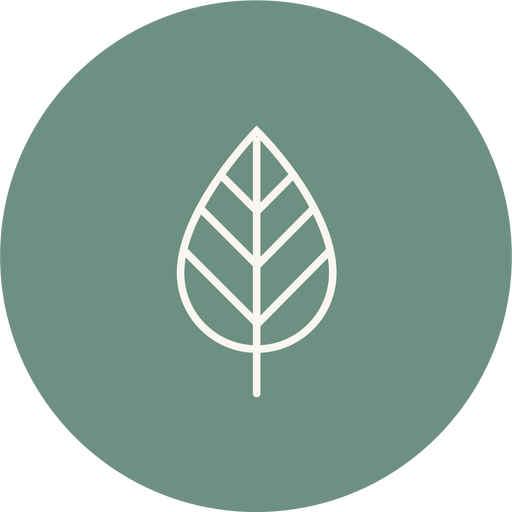 Respect & Sustainability
One of the first jewelry brands to reach 100% of responsible gold purchasing for production
(CoC gold Certification).
Let your soul speak
Every day explore yourself and all the sides of your personality with kindness and essentiality.